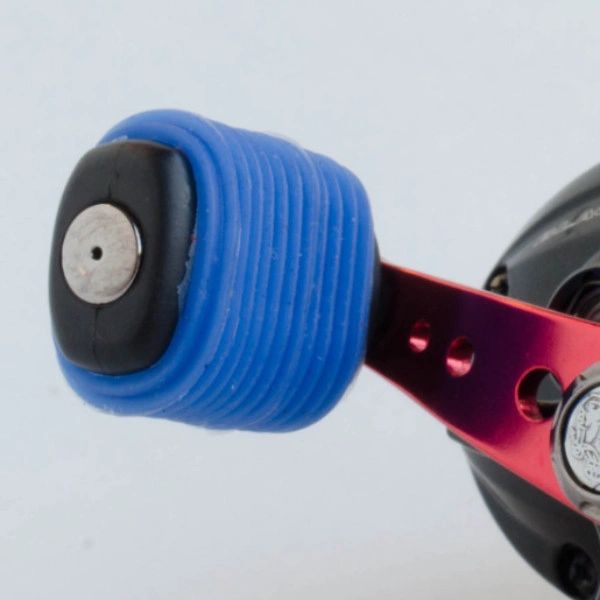 Blue Reel Grips
Reel Grips pro series are a must have fishing tackle accessory that adds comfort and grip to your reel handles. They are made of a soft rubber composite, they easily slide over your existing bait caster reel handles. Slip the no slip grips over your bait caster reel handles and you are ready to fish. Order yours today and see why anglers everywhere are catching on to ReelGrip in tournament and recreational fishing.
*Slip resistant
*More control to your reel 
*Added sensitivity 

*Excellent in damp weather
Each pack contains a total of two grips.
The Reel Grip Pro Series fit better with a 20% smaller inside diameter.
Reviews